Support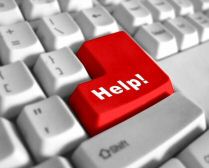 LigonierWeb.com is committed to making sure our customers get the technical help you need. You have access to personal technical help between 8am and 10pm, 5 days a week. Call our toll-free tech support number and someone will answer the phone and help you.

Our techs are trained to help you through any technical problems that might come up when you are setting up your dial-up access or your LigonierWEB email account.

Our members account login area gives you access to all of your account information. You can change passwords, set up or delete email accounts or update your address information. Just click on the "Account Login" link at the top of our web site header and login with your full @Ligonierweb.com email address and dial-up account password.
FREE SETUP DISC
Once you have called and established service with us, we can supply you with a free set-up disc that will program your dialer and email settings for your new LigonierWEB.com service. However, all of the information you need is available here to do it yourself.

When you have questions about your account, or problems you just can't resolve through telephone tech support, we're just an email away!
support@ligonierweb.com